Vacation home and seasonal rental


3 master suites
4 bathrooms

2,981 square feet
Sunriver, OR
Vacation home and seasonal rental


3 master suites / 4 bathrooms

Value the goals and budgets. Give respect. Be proactive. Be energetic and smart. Focus on the process. This is what clients are looking for from us, and I'm proud to say it's what Lifestyle Homes provides.
–Mike Arnett, Owner Lifestyle Homes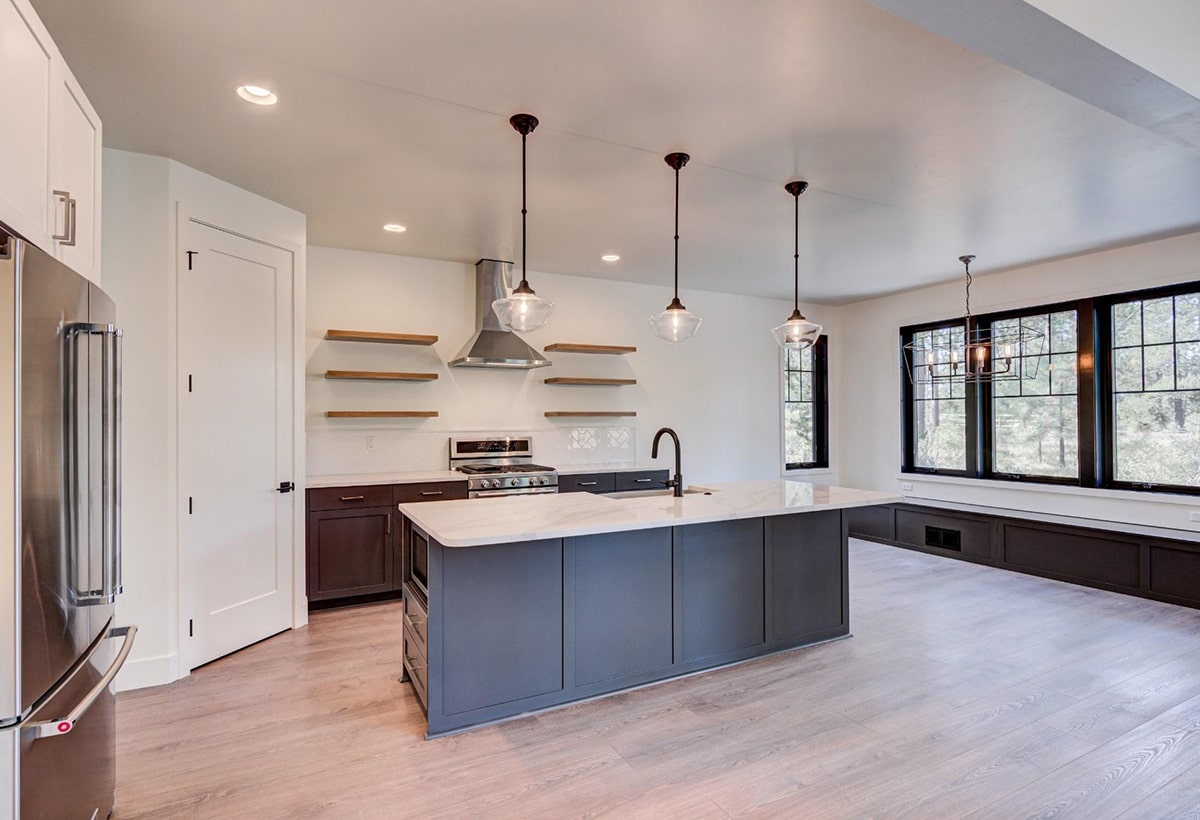 Dream retreat and a desirable rental.
Building a home that is to be rented out for a portion of the year requires some unique considerations. It should be inviting, relaxing, yet durable enough to handle large, exuberant families as much as quiet, small ones. Its design must allow for no questions. It must be immediately clear where to unpack food and clothes, or even where to set golf clubs. It must draw you away from everyday chores and encourage you to sit by the crackling fireplace, relishing a dramatic view outside the window.
This Sunriver second home meets and exceeds those expectations. The design by Patrick Schmitt is a dramatic Modern Farmhouse, with ceiling beams and farmhouse doors providing rustic influence.
The contrast of vaulted ceilings, white walls, black-trimmed windows, and durable wood-style laminate flooring is undeniably modern.

With three suites on the main floor, disputes around who gets "the master" is made irrelevant. The second floor includes a separate bedroom, bathroom, a bunk-bed room for the kids, as well as a separate media room to keep them entertained. Ultimately, the 4 bedroom, 4 bath home has a great room and over 2,890 square feet for comfortable living just yards from the Deschutes River and Meadows Golf Course. This home is a dream retreat for the owners and a desirable rental for the remainder of the year.
Inviting and relaxing, for large, exuberant families.