Testimonials
Working with Mike at Lifestyle Homes was a fantastic experience.
Working with Mike at Lifestyle Homes was a fantastic experience. Mike helped us every step of the way, from selecting a lot through the entire building process. He and his team never tired of answering our questions and providing recommendations. Mike's vendors were all excellent, which helped us make great selections
and also stay within the projected timeline and budget. We absolutely love the finished product, but if we ever decide to move again, I would definitely go back to Lifestyle Homes.
Mike and his team are the consummate professionals.
Our family had an amazing experience with Lifestyle Homes. Mike and his team are the consummate professionals. They patiently walked us through the entire process from start to finish and clearly explained how to make the most of our custom home building experience. The vendors we were introduced to gave us quality advice and helped us select
finishes that we absolutely loved and would likely remain timeless. The project remained on schedule and got us into our new home when we expected. I would highly recommend Lifestyle Homes for anyone considering a custom built house.
We worked with Mike for two years, during our project design phase, through construction, all the way through the home warranty period. Such tenure, we believe, gives us profound insights into Mike's integrity, commitment to quality, and ability to consistently exceed expectations.
Travis M
We have lived in a house built by Lifestyle Homes for the past two years and have enjoyed the experience enormously. Mike Arnett (the builder) was very responsive to our requests for some revisions to the home prior to purchase and has been a marvelous resource after we bought the home.
Paul J
The first home I purchased in Oregon was built by Mike and Lifestyle Homes. It was so much more than any home we had seen and the delight was in the details. The home had amazing quality and was a true reflection of the pride that Mike takes in the work he does. I would highly recommend him and his company!
Becky K
I had a chance encounter and the pleasure of meeting the owner of the 2020 COBA Showcase Home. She is so happy and excited to own that home with all its upgrades, quality, and attention to detail. She could not say enough good things about Mike Arnett as the builder, and she raved about the responsiveness and professionalism she has experienced with Mike since moving in. I thought it quite appropriate to pass along her heartfelt gratitude. 
Justin P
Thanks to everyone who donated or helped out with this year's 2021 COBA Showcase Home! It turned out great. And a huge thanks to Mike, who really pulled a rabbit out of his hat getting it done in time for this year's tour!
Aaron S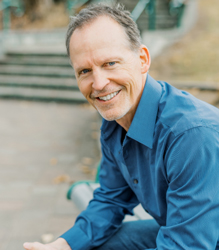 With each new day, capturing my client's vision is a passion that grows stronger. Starting as a simple carpenter for my father's company, Bear Construction, he taught me the craft of high-quality and thoughtful execution — a lesson made more substantial as I drive past the homes he constructed that still stand firm today.
This focus on quality, trust, knowledge, and experience let me realize the founding of Lifestyle Homes.
While my personal and professional roots lie primarily in the Oregon construction industry, I developed and honed my communication philosophy as an account manager for a Chicago advertising agency. My clients always know where their project stands. I manage expectations, stay on budget and on schedule, listen to needs, create a plan, and anticipate obstacles.
By collaborating and communicating every step of the way, what is personal to you becomes personal to me. My team aims to exceed your expectations, protect your investment, and build from your perspective.
My promise is to honor your vision. Nothing stands in the way of the home of your dreams, built specifically to your lifestyle.
Thank you for taking the time to read my story. I'd like to take the time to build yours.
As an active leader at the local, state, and national homebuilding association levels, Mike Arnett works to raise home building standards, protect the industry's viability, and promote its charitable causes. To deliver high quality contractors and housing for consumers, he promotes builder education programs at the state legislation level.
COBA 2020 Board President
COBA 2019 Volunteer of the Year
Oregon Certified Master Builder
Energy Trust of Oregon trade ally
Board Member of Oregon Home Builders Association
Board Member of Home Builders Association of Metro Portland
Named Best Custom Home Builders in Oregon by Home Builder Digest
COBA 2019 Tour of Homes Awards:

Best Interior Finish
Best Kitchen
Best of Show

COBA 2018 Tour of Homes Awards: