Modern custom home with ADU



3,124 square feet
Portland, OR
Modern custom home with ADU



Value the goals and budgets. Give respect. Be proactive. Be energetic and smart. Focus on the process. This is what clients are looking for from us, and I'm proud to say it's what Lifestyle Homes provides.
–Mike Arnett, Owner Lifestyle Homes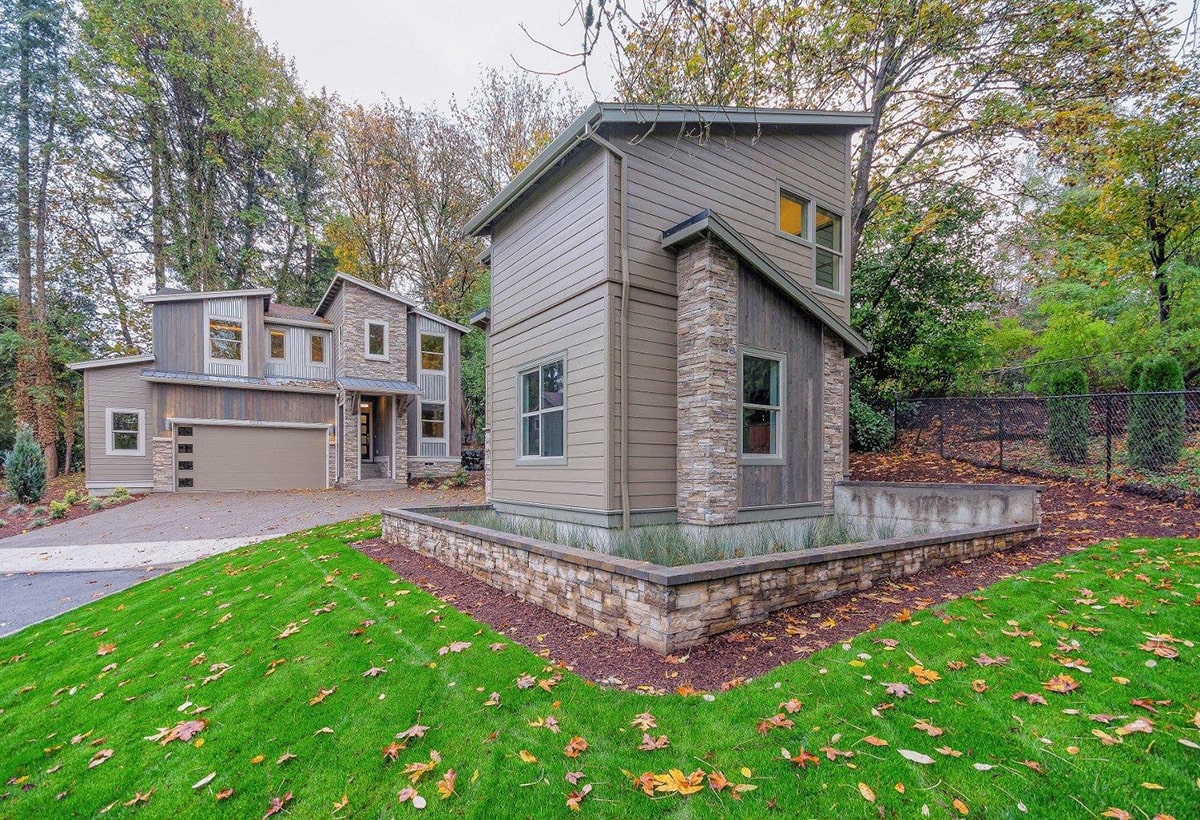 Developing a uniquely zoned lot brought creativity.
Northwest Modern style is reflected in the exacting details of this Southwest Portland home. Every custom element of the uniquely-zoned lot has been developed by Lifestyle Homes with livability, family, and preservation in mind.
The interior design emulates the exterior blend of stone, metal, and wood elements in natural and calming tones. Large and plentiful windows celebrate the natural beauty of the existing surroundings, while custom (specific wood) built-ins throughout the home provide aesthetic consistency and livable practicality.
With 4 bedrooms and 3 bathrooms, the home is over 3,124 square feet. Mirroring the craftsmanship of the primary home, the custom Additional Dwelling Unit (ADU) sits at the foot of the property,
providing over 500 square feet of separate living space with a wide variety of uses. The ADU includes a garage, bathroom, and kitchen, making it a useful hobby area or office set away from the main home, an option for older children as they transition toward moving into a home of their own, or a rental unit readily zoned as such for the homeowner.
A home with so many long-term options must be built with long-term impact in mind. That is why Lifestyle Homes considered energy efficiency a priority, from windows and appliances to HVAC. Our team partnered with local arborists, preserving existing trees on the property and removing the threat of invasive species. This Northwest Modern home is a comfortable and mindful retreat for the contemporary Northwest family.
Modern style, long-term benefits.