Just one lot left, and for good reason

Modern Prairie Style Home


3,300 square feet
Lake Oswego, OR
Just one lot left, and for good reason

Modern Prairie Style Home

4 bedrooms / 3.5 bathrooms

Value the goals and budgets. Give respect. Be proactive. Be energetic and smart. Focus on the process. This is what clients are looking for from us, and I'm proud to say it's what Lifestyle Homes provides.
–Mike Arnett, Owner Lifestyle Homes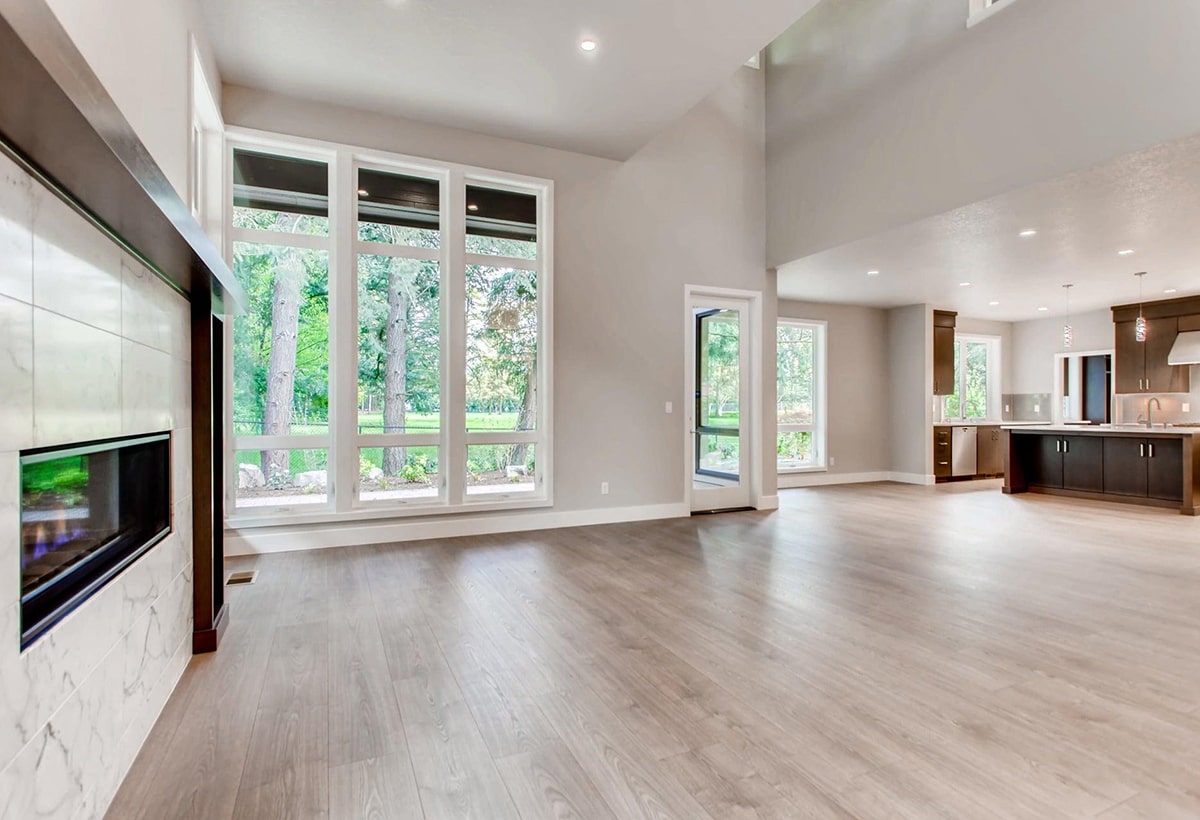 An obstacle brought an opportunity for this last infill lot.
In this well-established Lake Oswego neighborhood, a final lot was left. Sharing a fence with Pilkington Park's sprawling green lawns, this lot sits on a court, close to the celebrated River Grove Elementary School. So, why was it the only one left? Maybe it was thought to be too much trouble?
This lot was rare and it had unique needs. It had never been built on, so connections to water, sewer, and power were all required. It would take due diligence to be constructed safely, on-time, and within budget. The Bruce family had a challenge ahead, but with our guidance and suggestions, we were able to build them a glorious 3,300 square foot completely custom built home.
In partnership with Alan Mascord Design Associates, strategies began early. The original design included a full basement for family activities, but the water table was higher than anticipated, making a below-grade basement impossible. This challenge required a shift in design and expectations.
Through open communications with our client and the designer, a solution was identified. We found a way to distribute the planned living space on the main and second floors of the home, while still remaining within city requirements for the lot size.
Once the adjustments were complete, we were able to build this 4 bedroom, 3.5 bath dream home in the Modern Prairie style. Tall ceilings in the great room bring the bright airiness of the outdoors into the home, while the family's custom of gathering over a well-cooked meal is reflected in the expansive kitchen complete with a separate pantry and custom wine and beer room. The built-in cabinetry and storage area throughout the home displays the forethought in every design choice. Clean exterior angles and large windows contrast the curved gravel paths and rounded plants in the landscaped front and backyards.
We hope the Bruce family enjoys it for generations.