New home in an established neighborhood



2,300 square feet
Sellwood, OR
New home in an established neighborhood



Value the goals and budgets. Give respect. Be proactive. Be energetic and smart. Focus on the process. This is what clients are looking for from us, and I'm proud to say it's what Lifestyle Homes provides.
–Mike Arnett, Owner Lifestyle Homes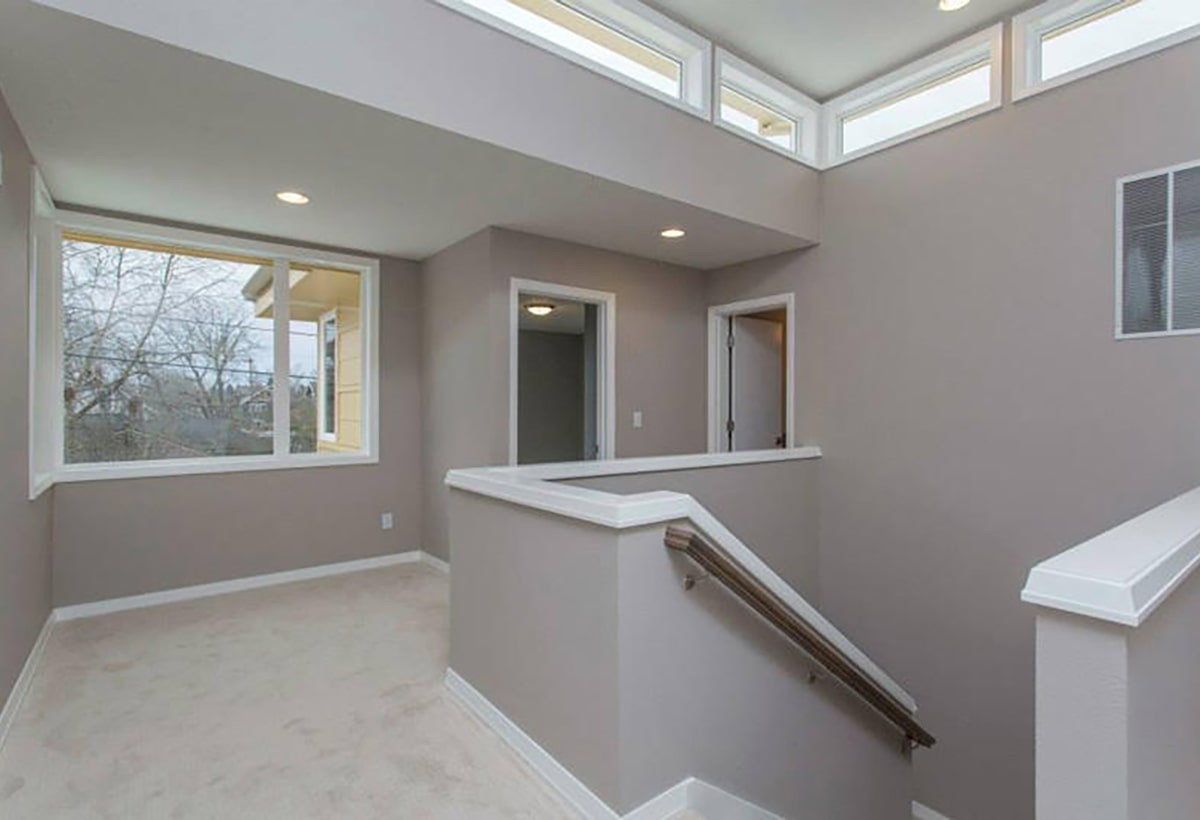 A contemporary upgrade the neighborhood needed.
When it came time for Lifestyle Homes to plan a new home in an established Sellwood neighborhood, the idea to bring a modern design into the surrounding architecture was too attractive to ignore. The Miller House is a contemporary addition that adds character without clashing.
Minimalist, clean, exterior lines draw attention to the large corner windows and flat roof. The Miller House's interior features equally contemporary details, such as a tile fireplace and similar cabinetry throughout the home. Narrow windows line the upstairs entry ceiling, providing skylight-like illumination while adhering to the modern design. The addition of the Miller House amongst more traditional designs demonstrates that an infill opportunity can be new and fresh while complementing the neighborhood.
The Miller House adds character while complementing.