Maximizing the land value, three dwellings



Maximizing the land value, three dwellings



Value the goals and budgets. Give respect. Be proactive. Be energetic and smart. Focus on the process. This is what clients are looking for from us, and I'm proud to say it's what Lifestyle Homes provides.
–Mike Arnett, Owner Lifestyle Homes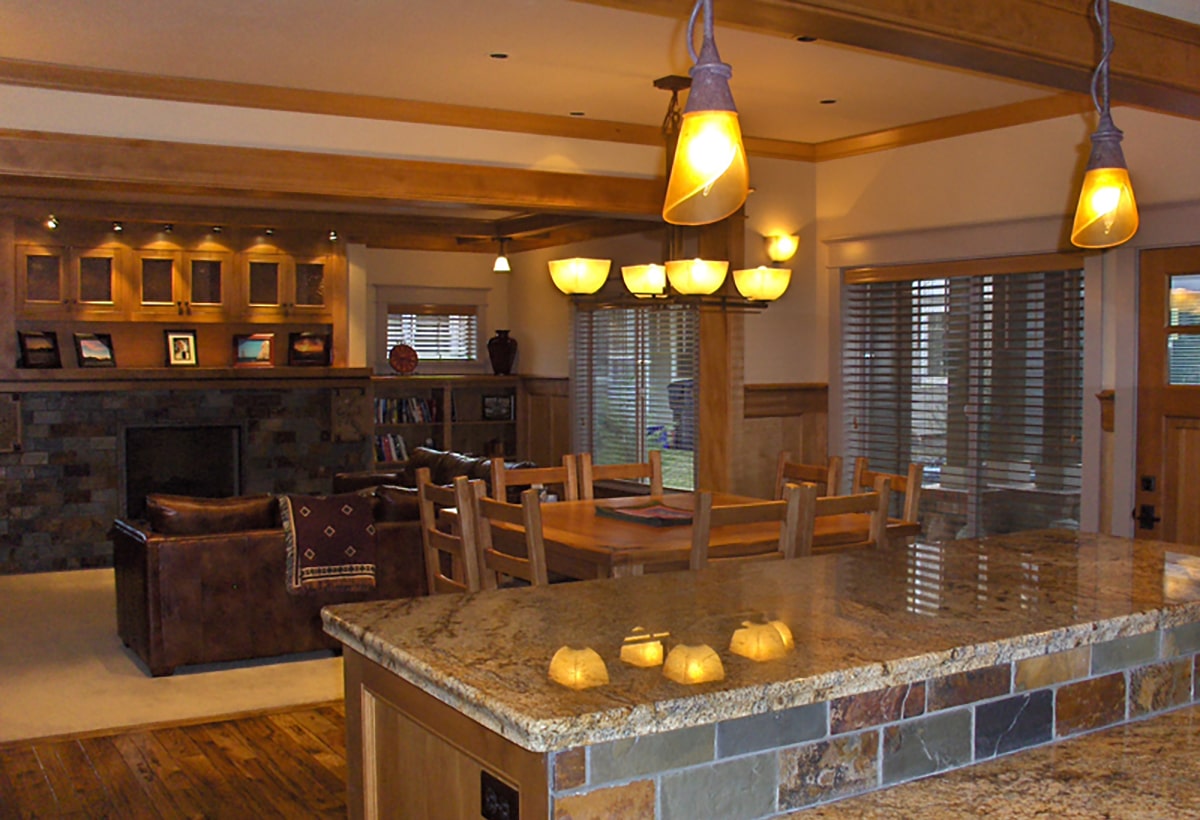 Award-winning infill development.
The Awbrey House is situated on a unique piece of property in Bend, just one block from Mirror Pond on the Deschutes River. Nestled in an existing neighborhood from the early 1900s, the challenge was to maximize the value of the land, build on Bend's lava rock, blend the architecture with the surrounding older homes, and make the best use of the vacation property with three dwellings: a main house, a guest cottage, and a studio apartment.
Designed and built as a true Craftsman, the Awbrey House maximizes space and storage with built-ins and fine wooden cabinetry throughout.
The open-concept of the main house is ideal for entertaining and warming up by the fire on a cold winter's night. The guest cottage and studio apartment offer privacy for guests or renters.

The main house features an open-concept kitchen/living area built in the true Craftsmen style with period light fixtures, recessed panel doors, hardware, and plenty of built-ins for maximum storage.

Awarded Bend's 2006 "Best Use of Infill Development" by the Central Oregon Real Estate Association.
Maximize the value and optimize the livability.