Volunteer build 2021 COBA Showcase Home


3 bedrooms, 2.5 bathrooms

2,161 square feet
Redmond, OR
Volunteer build 2021 COBA Showcase Home


3 bedrooms, 2.5 bathrooms

2,161 square feet
Redmond, OR
Value the goals and budgets. Give respect. Be proactive. Be energetic and smart. Focus on the process. This is what clients are looking for from us, and I'm proud to say it's what Lifestyle Homes provides.
–Mike Arnett, Owner Lifestyle Homes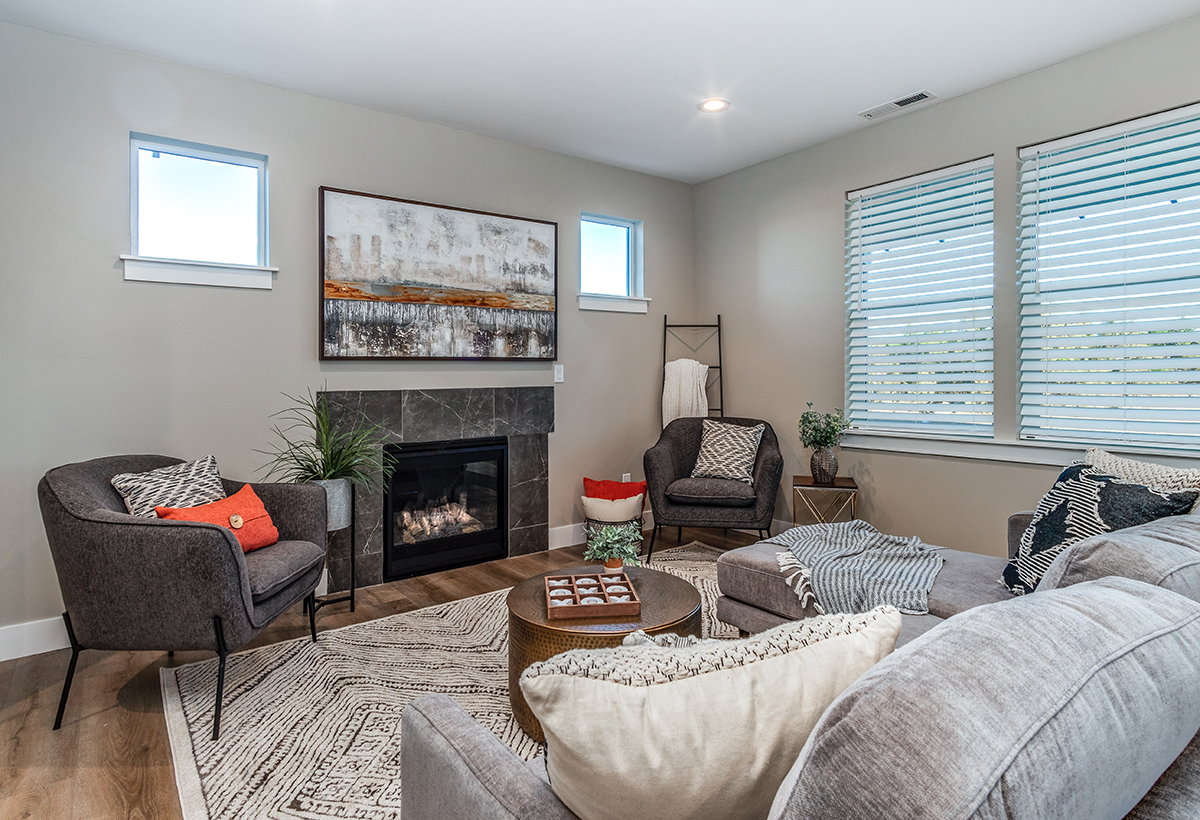 An efficient home filled with extras.
This 2021 COBA Showcase Home in Canyon Rim Village, one block off scenic Dry Canyon trails in Redmond, OR was a volunteer build with many industry collaborators. Plans were donated by Hayden Homes, and dozens of contributors donated and discounted their materials, labor, and services for the good of the industry.
Proceeds from the sale not only support COBA's efforts to promote home building in the region, but also contribute to our PAC, Building Partners of Affordable Housing, and scholarships for youth to enter trade education. We assured everyone to stay motivated and on track as the anticipated timeline, supply chain issues, and labor shortages were all challenges we had to work through in order to finish in time for the Tour of Homes.
At 2,161 square feet, the home offers 3 bedrooms, 2.5 bathrooms, and plenty of space to gather. The bright kitchen includes quartz counters, a full backsplash, dark island cabinetry, and upper cabinets that reach the ceiling. The main bedroom features a California Closet system and a Bluetooth showerhead for music in the shower. The rest of the house is loaded with extras, including an additional workspace nook, two energy-efficient heating & cooling zones, a central vacuum system, and a smart house audio/video system with lighting zones. Step outside on the covered back patio to enjoy a spacious lot fully landscaped and perfect for year-round entertaining.
A collaborative effort for the good of the industry.