Working with a vision to set this townhome apart

Customized Modern Interior


2,500 square feet
Bend, OR
Working with a vision to set this townhome apart

Customized Modern Interior

3 bedrooms / 3.5 bathrooms

2,500 square feet
Bend, OR
Value the goals and budgets. Give respect. Be proactive. Be energetic and smart. Focus on the process. This is what clients are looking for from us, and I'm proud to say it's what Lifestyle Homes provides.
–Mike Arnett, Owner Lifestyle Homes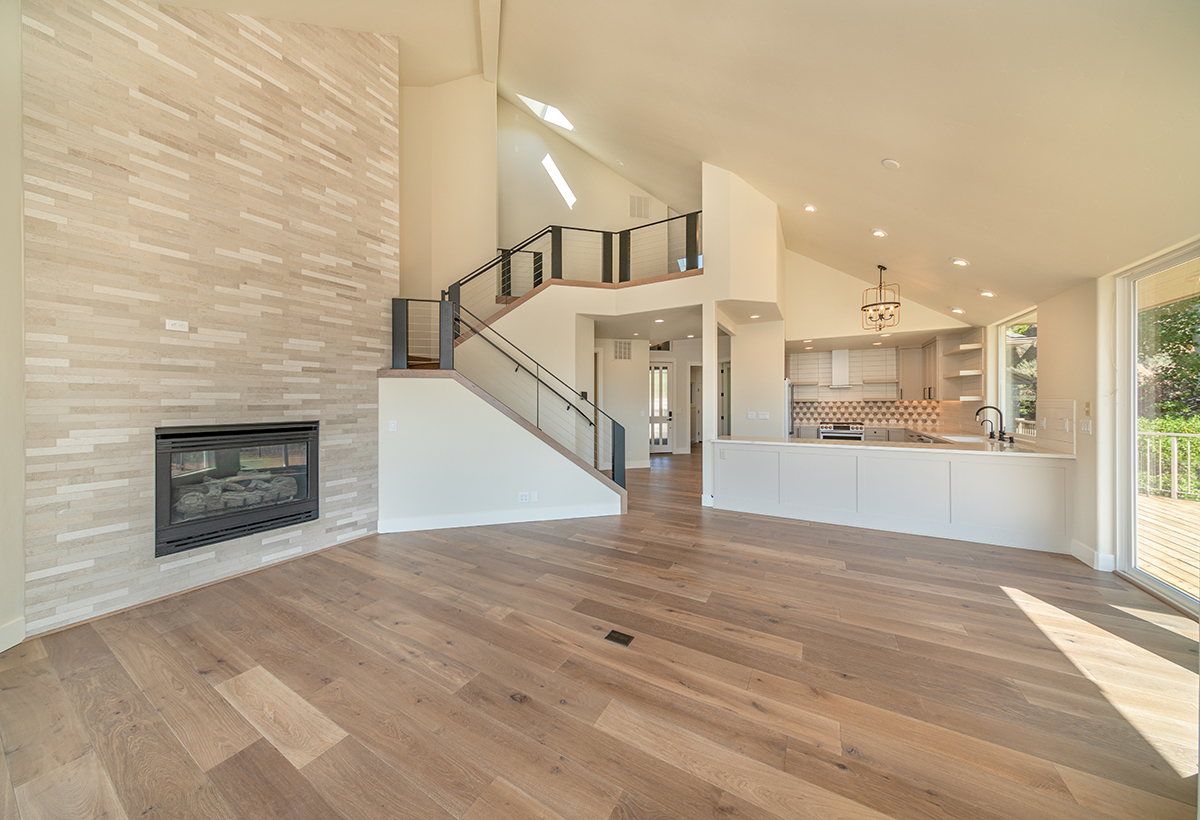 An interior overhaul by special-order.
Perched high on a ridge above the Deschutes River and Bend's River Trail, sits our Mt. Bachelor Village remodel. Lifestyle Homes worked closely with the owners to replace the entire interior of this existing townhome.

Special-order tile, slab, hardwood floor, and appliances replaced typical townhome features of carpet and standard fixtures. Working within restrictions and safety practices, due to Covid, Lifestyle Homes was able to meet scheduling challenges along the way.

With soaring ceilings and an abundance of natural light, this spacious home features 3 bedrooms and 3.5 bathrooms. In the main living area, a captivating oak staircase with steel stair rails commands attention while complementing the new floor-to-ceiling tile wall that surrounds the gas fireplace. A brightened kitchen features updated cabinets and pulls, slab countertops, and open shelves. On the lower level, a new bathroom was added, and all baths received unique custom tilework.

With a 180 degree view of the Deschutes River and now with an updated, customized interior, our Mt. Bachelor Village remodel captures the owners' vision and breathes new life into an existing space.

From standard to specialized.