Riverfront views from River Run



3,100 square feet
Lake Oswego, OR
Riverfront views from River Run



Value the goals and budgets. Give respect. Be proactive. Be energetic and smart. Focus on the process. This is what clients are looking for from us, and I'm proud to say it's what Lifestyle Homes provides.
–Mike Arnett, Owner Lifestyle Homes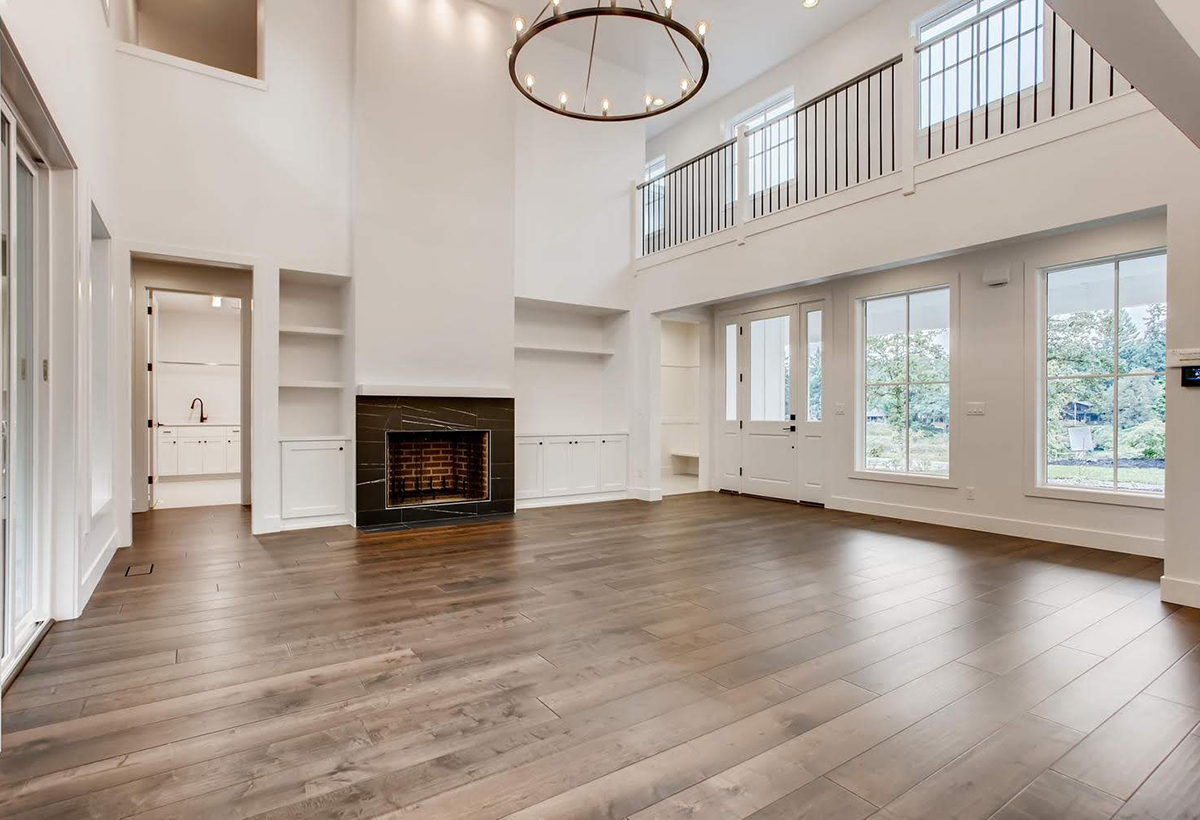 Overcoming challenges with stellar results.
On the banks of the Willamette River, you will find the attractive River Run house. We worked alongside our clients, Matt and Kelsey, and Patrick Schmitt Designers, to build this custom take on a modern farmhouse, and River Run was born. With 4 bedrooms and 3 bathrooms, it is a spacious 3,100 square feet.

It was not met without challenges: tearing down an existing house, removing trees, and designing a new house around virtually the same footprint —

all while appeasing the neighbors. With the help of a skilled arborist and a geotechnical engineer, solutions were found.
The end result is a welcoming home for a family of four, finished in black and white details, with an 18' tall great room ceiling, a "wet room" style master bathroom, and expansive riverfront views. All that's left to decide: the most attractive element of this house. The gourmet kitchen? The great room with two-story fireplace? The free-standing master tub? You decide!
We hope Matt and Kelsey enjoy it for years to come.