Uniquely zoned for multiple dwellings



1,850 square feet
Bend, OR
Uniquely zoned for multiple dwellings



Value the goals and budgets. Give respect. Be proactive. Be energetic and smart. Focus on the process. This is what clients are looking for from us, and I'm proud to say it's what Lifestyle Homes provides.
–Mike Arnett, Owner Lifestyle Homes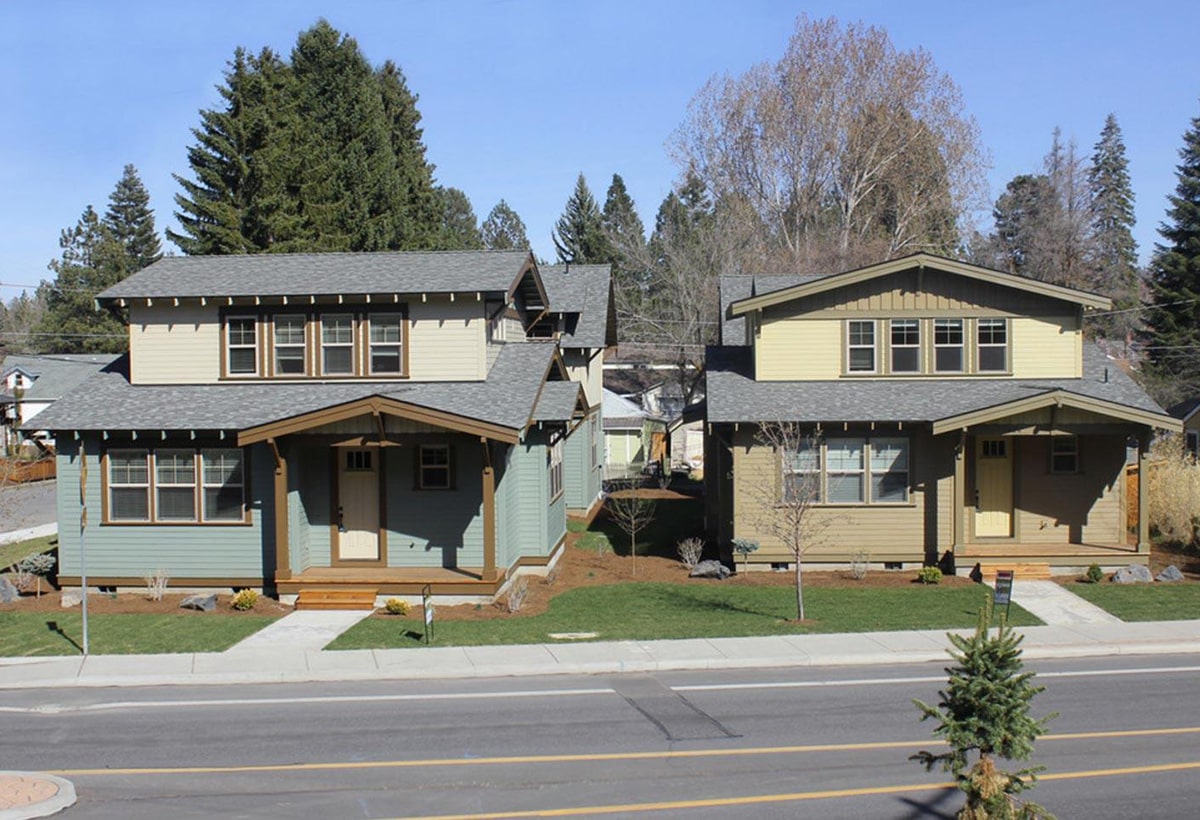 Investment property with endless possibilities.
When an investor approached Lifestyle Homes with a uniquely zoned piece of land in Bend, the challenge was to maximize investment opportunity while maintaining the neighborhood aesthetic. While the original property was a duplex, the double lot was zoned for multiple dwelling units. The property could support townhomes or an updated duplex, but Lifestyle Homes worked with the owner to build a single family home on each lot, along with a separate garage featuring a full apartment above. The properties blend with the Craftsman style of the neighborhood, while providing rental opportunities for individuals and families.
The primary houses feature great rooms and kitchens with natural wood cabinetry and built-in shelves. Additional loft space can be used as a playroom, sports cave, or office. Warm and bright interior colors integrate nicely with traditional or modern decors.

The apartment features a fireplace, balcony, garage parking, and a separate entrance. The versatility of the property allows it to function as four separate rentals, two single family homes with secondary suites or mother-in-law apartments, or two single family homes with rental units attached to the garage. Additionally, the owner's property now provides a steady return on investment, while honoring the character of the area.
Maximizing investment opportunities.