From townhouse to farmhouse



2,200 square feet
Beaverton, OR
From townhouse to farmhouse



Value the goals and budgets. Give respect. Be proactive. Be energetic and smart. Focus on the process. This is what clients are looking for from us, and I'm proud to say it's what Lifestyle Homes provides.
–Mike Arnett, Owner Lifestyle Homes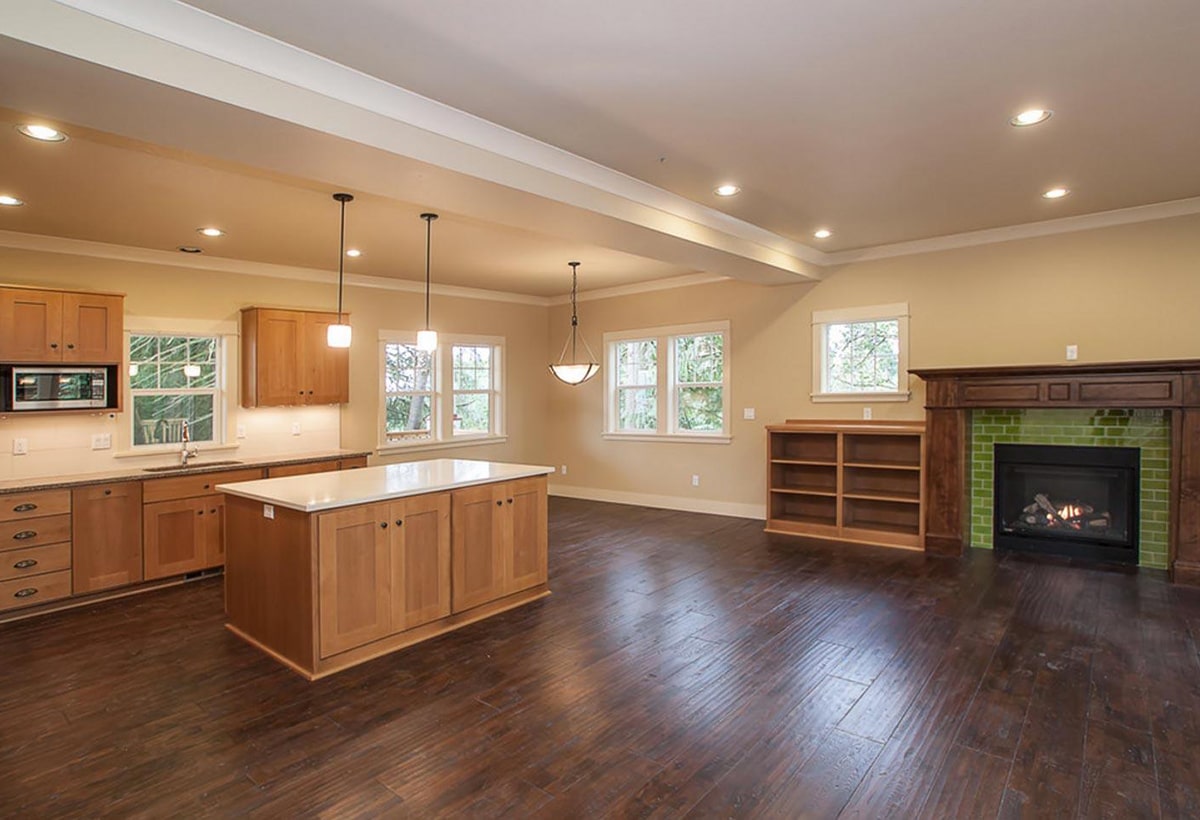 Encouraging enjoyment of the surrounding land.
When a man with acreage in Beaverton, Oregon decided a second house on his property could allow his son to move his growing family from a cramped townhouse, Lifestyle Homes responded with site and building consultation that better situated the client's home on the property and delivered more value.
First, an existing and outdated home on the land was demolished to make room for a 2,200 square foot home fit for a family of four.
Three bedrooms and two-and-a-half baths provide enough space for privacy as the children grow older, while the cottage farmhouse style encourages enjoyment of the surrounding land with a covered deck and large front porch. The Gilchrist allows three generations to enjoy the parcel of land, and gives a family plenty of room to stretch and enjoy the scenery.
Three generations to enjoy the parcel of land.