Luxury home with sweeping mountain views

Craftsman/Northwest Modern Style


3,800 square feet
Powell Butte, Oregon
Luxury home with sweeping mountain views

Craftsman/Northwest Modern Style

4 bedrooms / 3.5 bathrooms

3,800 square feet
Powell Butte, Oregon
Value the goals and budgets. Give respect. Be proactive. Be energetic and smart. Focus on the process. This is what clients are looking for from us, and I'm proud to say it's what Lifestyle Homes provides.
–Mike Arnett, Owner Lifestyle Homes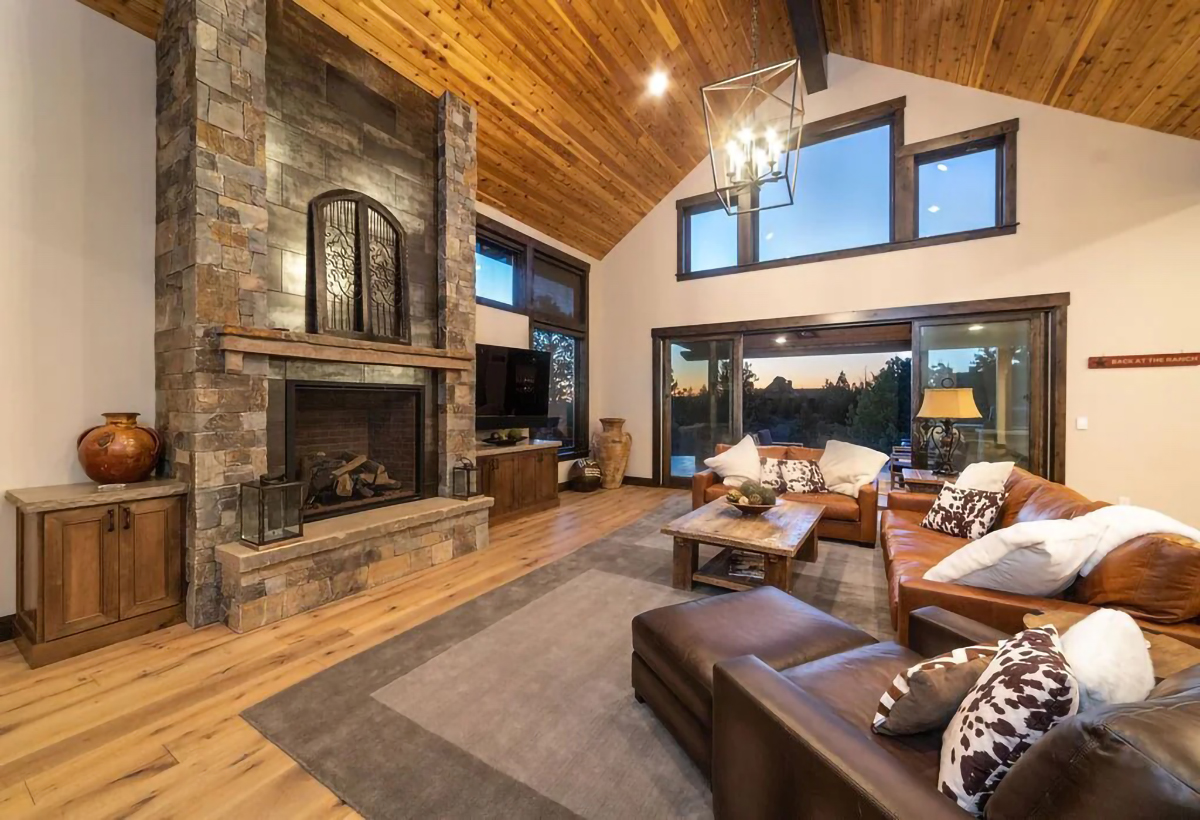 Serenity and breathtaking views.
We were thrilled when our clients, a Portland builder and his real estate broker wife, trusted us to build their home. We worked closely to customize their vision for a dream vacation house and short-term rental, while not in use. Designed and built to complement the natural surroundings, this home features beautiful wood, stone, and tile details both inside and out.
Perfect for a family retreat, Brasada Ranch offers everything you would expect to find in a vacation home. At 3,800 square feet, this stunning 4 bedroom, 3.5 bath custom-built home is close to the golf course, pools, and all that Brasada Ranch resort has to offer.

Throughout the house are incredible views of the Cascade Mountains. The home features an open concept, with an enormous great room with vaulted ceilings and a towering stone fireplace, as well as a fully stocked chef's kitchen with high-end, stainless-steel appliances. The dining room offers plenty of space to gather for a big family meal, or use the oversized island for additional seating. The private patio, with a built-in barbeque and gas fireplace, is great for night time storytelling and sunset watching. Brasada Ranch provides ample room for an unforgettable gathering of family and friends.

A luxury mountain retreat.